Kate Middleton (detail) by Paul Emsley, 2012.
Photo Source: Big Think
I have scanned hundreds of portraits, looking for those that jump out as my favorites for the Jewelry in Portraits series. Unfortunately, so many amazing portraits portray very little in the way of jewels.
Having little to no jewelry to talk about renders most of these otherwise gorgeous portraits unacceptable choices. However, after seeing this portrait of HRH the Duchess of Cambridge, realizing that the scant jewelry she wears is actually indicative of her elegant and understated style, I concluded that I could most definitely highlight her jewelry, or rather the absence thereof.
This is a groundbreaking portrait, one worth documenting in a slightly different light than has been done in the media since it was first displayed on January 11, 2013. The Duchess of Cambridge has a natural beauty that hardly needs enhancement, so that her one visible sapphire and diamond earring is all the more stunning against her chestnut locks.
This particular earring has enormous sentimental value to her and to her husband, and it matches perfectly the only other jewelry I am absolutely certain that she is wearing just out of view in this portrait—her sapphire and diamond engagement ring, nestled against her wedding band made of 18k Welsh gold.
Both pieces of jewelry were gifts from her husband, Prince William, who gave them to her because both Kate and the jewels are "very special to him." {6} The ring and the earrings were among his mother's favorite pieces, and he wanted his wife to have these precious heirlooms as a way to honor his mother's life and somehow include her in the happy event of their wedding. {1; 13}
Originally in the form of heavy sapphire studs with diamond halos, Princess Diana's white gold earrings were altered for Catherine Middleton into a drop style with the large sapphire cabochon, surrounded by nine round brilliant diamonds, suspended from a single diamond stud. Her engagement ring mirrors this design, featuring "a large oval sapphire surrounded by 14 round diamonds set in 18k white gold." {3, 4}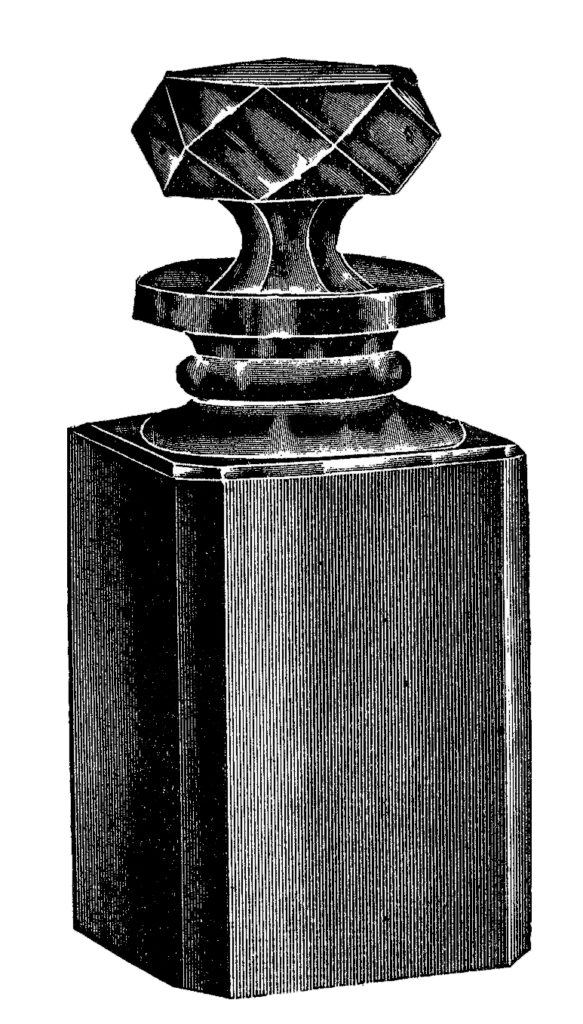 BIBLIOGRAPHY
1. Boniface, Susie. "Kate Middleton given Diana's favourite earrings by Prince William." Mirror News. July 24, 2011. Accessed January 31, 2013. http://www.mirror.co.uk/news/uk-news/kate-middleton-given-dianas-favourite-143487.
2. Cruz, Debbie. "Kate Middleton's jewelry in 2012 (Photos)." Examiner. December 25, 2012. Accessed January 31, 2013. http://www.examiner.com/article/kate-middleton-s-jewelry-2012.
3. Diana's Jewels. "Earrings Catherine." Accessed January 31, 2013. http://www.dianasjewels.net/earringscatherine.htm.
4. Diana's Jewels. "Rings Catherine." Accessed January 31, 2013. http://www.dianasjewels.net/ringscatherine.htm.
5. English, Rebecca. "I'm thrilled! Kate puts on a brave face as she sees first official portrait critics are calling 'rotten'." DailyMailOnline. January 11, 2013. Accessed January 31, 2013. http://www.dailymail.co.uk/news/article-2260655/Kate-Middleton-Rotten-official-portrait-Duchess-Cambridge-artist-Paul-Emsley-unveiled.html?ITO=1490&ns_mchannel=rss&ns_campaign=1490.
6. English, Rebecca. "What's in a ring? Palace confirms that Prince William will not be wearing a wedding band when he marries Kate Middleton." DailyMailOnline. March 31, 2011. Accessed January 31, 2013. http://www.dailymail.co.uk/femail/article-1372078/Royal-wedding-Palace-confirms-Prince-William-wont-wear-ring-marries-Kate-Middleton.html.
7. Faiola, Anthony. "In uproar over portrait of Duchess of Cambridge, its artist speaks out." The Washington Post. January 31, 2013. http://www.washingtonpost.com/world/europe/in-uproar-over-duchess-of-cambridge-portrait-its-artist-speaks-out/2013/01/31/cbe0eff4-6bc4-11e2-8f4f-2abd96162ba8_story.html.
8. Murray, Rheana. "Kate Middleton's first official portrait revealed: Painting of Duchess of Cambridge met with mixed reaction." New York Daily News. January 11, 2013. http://www.nydailynews.com/entertainment/gossip/kate-middleton-official-portrait-revealed-article-1.1238145.
9. National Portrait Gallery. "HRH The Duchess of Cambridge." Accessed January 31, 2013. http://www.npg.org.uk/whatson/display/2013/hrh-the-duchess-of-cambridge.php.
10. National Portrait Gallery. "News Release: National Portrait Gallery commissions first official painted portrait of The Duchess of Cambridge." Last updated January 11, 2013. http://www.npg.org.uk/about/press/news-release-national-portrait-gallery-commissions-first-official-painted-portrait-of-the-duchess-of-cambridge.php.
11. National Portrait Gallery. "The BP Portrait Award 2012: The Exhibition." Accessed January 31, 2013. http://www.npg.org.uk/whatson/exhibitions/bp-portrait-award-2012/the-exhibition.php.
12. Satter, Raphael. "Critics Divided Over Duchess of Cambridge Portrait." The Big Story. Last updated January 11, 2013. http://bigstory.ap.org/article/prince-williams-wife-kate-gets-official-portrait.
13. Wilkes, David and Fay Schlesinger. "A ring fit for his mother…and his love: Prince William's sapphire and diamond engagement ring for Kate." DailyMailOnline. November 17, 2010. Accessed January 31, 2013. http://www.dailymail.co.uk/femail/article-1330366/Prince-Williams-engagement-ring-Kate-Middleton-sapphire-diamonds.html.

*Clip art courtesy of The Graphics Fairy