The year is 1837, and a new Queen sits on Great Britain's throne. Victoria will soon become the primary influence on wedding customs in Europe and America and will remain so for the ensuing 75 years.
The years of her long reign will eventually be categorized into three distinct fashion periods, the first of which is marked by the illustrious wedding of the Queen to her beloved Albert. Though many customs endured throughout the 1800s, details like wedding party attire, colors and decorations, venues, and jewelry changed with the passing of each decade.
The Early Victorian Era is best known for ostentatious and romantic flourishes in everything from literature to fashion and jewelry design. Wedding customs were no exception, with inspiration coming from some of the enduring traditions of the late Georgian Era, as well as from some of the new elements introduced by Queen Victoria during her wedding to Prince Albert in 1840.
During these first years of Victoria's reign, weddings would slowly take on more and more of the elements she included in her Royal Wedding. Prior to 1840, six o'clock was the customary time for typically private royal weddings.
English law dictated that non-royal weddings could take place only in the morning, often commencing just before noon in the bride's parish church. The wedding party would then retire directly afterwards to the home of the bride's parents for the commencement of the customary wedding breakfast.
Queen Victoria and Prince Albert did the same, albeit on a very grand scale, their wedding breakfast taking place at Buckingham Palace, where her mother did indeed reside. Thinking always of her adoring subjects (or perhaps wisely taking her Prime Minister's advice), Queen Victoria decided upon a very public ceremony to begin at noon. This was just one of the ways Queen Victoria ensured that her people could identify with her.
Victorian Wedding Dresses
Photo Source: Squidoo
Of course, the most important Early Victorian wedding detail was the wedding dress, followed by the groom's attire, and then the attire of their attendants. With Victoria and Albert's wedding, the trend toward all-white attire was being established, though it would be some time before white wedding dresses would become fashionable. It began with Queen Victoria's decision to depart form the customary Royal silver for her gown. It was further established in the late 1850s, when Queen Victoria insisted that the next two Royal brides (Princess Alexandra and Princess Alice) follow her lead and wear a white silk gown from Spitalfields with white Honiton lace and white orange blossoms.
Her insistence on white wedding dresses was inspired in part by her deeply romantic streak, but also later by the fact that she while she was in deep mourning, she attempted to both avoid and recreate her happiest moments with Albert. Her insistence on local silk and lace came from her love of Dickens and her over-identification with the poor and downtrodden. Beginning with her wedding in 1840, the Queen worked tirelessly to revive two downtrodden areas of London, Spitalfields and Beer. Her insistence on white Spitalfields satin and Honiton lace from Beer would supply these communities with work and income for months.
Since white fabric was harder to come by and was fairly impractical for most Early Victorian ladies, who could not afford to wear a dress only once, it would take a couple of decades for white wedding gowns to become the norm. During the Early Victorian era, most brides wore blue, soft green, cream, or ivory dresses. Some colonial brides even wore brown or black gowns. The blue wedding dress was a holdover tradition from the Georgian Era, when blue was the color of purity. These gowns, simple and without much embellishment, were worn later for daily wear or for Court presentation.
Depending on the resources available to the bride and her family, a girl's wedding dress might have been made of organdy, linen, silk, or cashmere, and it may have included tulle, gauze, or lace to accentuate the hemlines, shoulders, collar, and/or sleeves. No matter which materials were chosen, the Early Victorian wedding dress consisted of a form-fitting bodice with its trim waistline tucked into a full flowing skirt worn over hoops and petticoats.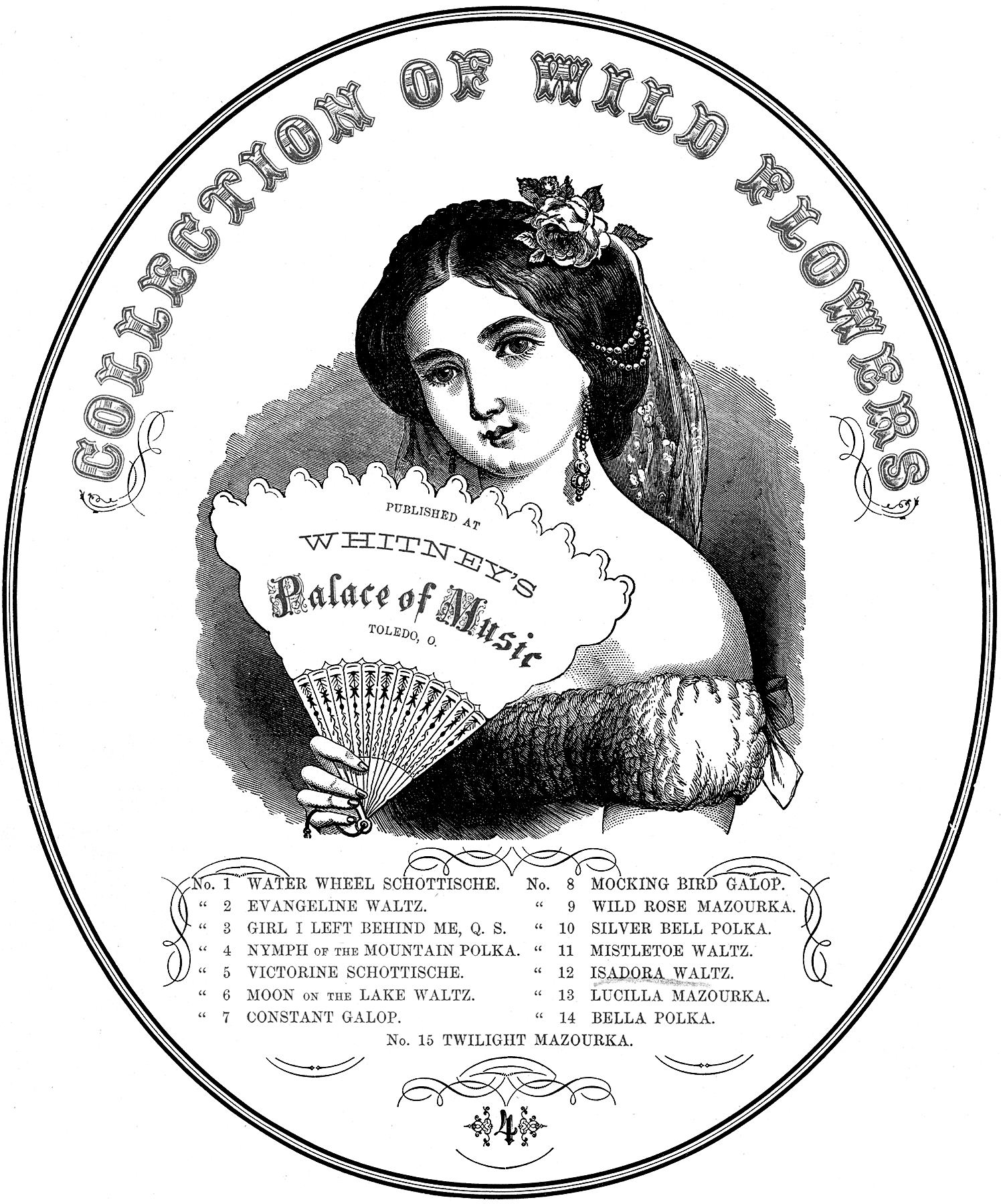 BIBLIOGRAPHY
1. "77 Interesting Facts About…Weddings." Random Facts, last updated December 23, 2009. Accessed January 13, 2013. http://facts.randomhistory.com/interesting-facts-about-weddings.html.
2. Bridal Whimsy. "The History of Wedding Traditions." Bride & Groom, accessed January 13, 2013. http://www.brideandgroom.com/wedding-articles/wedding-traditions-2.asp.
3. Dreamstress Blog, The. "Queen Victoria's wedding dress: the one that started it all." April 18, 2011. http://thedreamstress.com/2011/04/queen-victorias-wedding-dress-the-one-that-started-it-all/.
4. "Elegance of a Victorian Wedding, Part I, The." Hudson Valley Weddings, accessed January 13, 2013. http://www.hudsonvalleyweddings.com/guide/victorian1.htm.
5. "Elegance of a Victorian Wedding, Part II, The." Hudson Valley Weddings, accessed January 13, 2013. http://www.hudsonvalleyweddings.com/guide/victorian2.htm.
6. Hoppe, M. "The Victorian Wedding." Literary Liaisons, accessed January 13, 2013. http://www.literary-liaisons.com/article003.html.
7. Micarelli, Allison. "Wedding Style: A Victorian Event." The Knot, accessed January 13, 2013. http://wedding.theknot.com/wedding-themes/choosing-wedding-themes/articles/a-victorian-wedding-event.aspx.
8. Stajda, Sharon. "Wedding Traditions & Customs—Historical Wedding Fashions – 1850- 1950." Squidoo, last modified January 24, 2013. http://www.squidoo.com/weddingtraditions.
9. "Victorian Days: I Thee Wed." Angelpig.net, accessed January 13, 2013. http://www.angelpig.net/victorian/ceremony.html.
10. "Victorian Wedding, The." Victoria's Past, accessed January 13, 2013. http://www.victoriaspast.com/VictorianWedding2/bride.htm.
11. "Victorian Wedding Traditions." World Wedding Traditions, accessed January 13, 2013. http://www.worldweddingtraditions.com/ethnic_wedding_traditions/victorian_traditions.html.
12. Ziegenfuss, Jen. "Marriage in the Victorian Era." University of Florida, accessed January 13, 2013. http://www.clas.ufl.edu/users/agunn/teaching/enl3251/vf/pres/ziegenfuss.htm.

*Clip art courtesy of The Graphics Fairy