Georgian Era Serpent Mourning Ring, 1836
for Nathan Meyer de Rothschild
Copyright 2012 Christie's
The stunning antique mourning ring sold for a surprising $11,021 during Christie's Jewellery Auction, which was held in London on January 16, 2013.
Estimated to bring in $2,300-3,000, the spectacular gold, ruby, and enamel antique ring was made in 1836 to commemorate the death of the famous banker and financier, Nathan Meyer de Rothschild (1777-1836).
Fashioned into a coiled snake eating its tail, the 18kt gold ring is replete with black enamel scales and cabochon ruby eyes. A detailed engraving on the inside of the band reads:
"In Memory of N, M, de Rothschild, Died 28th July 1836. Aged 59, Hallmarked London, 1836, finger size N."
In 1811, Mr. Rothschild established N M Rothschild & Sons, a multinational investment banking company in London. Having already amassed a significant fortune in the early 1800s, Rothschild was able to fully lend his support to the British efforts during the Napoleonic Wars.
Nathan Meyer (Mayer) de Rothschild
Copyright unknown
Photo Source: And Yet They Deny
Nathan Meyer de Rothschild and his brothers are rumored to have coordinated such a vast network of agents, shippers, and couriers that they learned of Wellington's victory at the Battle of Waterloo a whole day before the official messengers of the British Army were informed. Though this may be more legend than fact, it is true that the Rothschilds supplied gold to Britain and its allies abroad during the war.
It is fitting that a man so true to his country and so loyal to his family would have a ring fashioned in his honor after his death. Given that Mr. Rothschild was an active and loyal Freemason, the serpent ring may have been designed by his brotherhood on his behalf.
Given that the snake is coiled with its tail in its mouth, this is a reasonable conclusion. This symbol, sometimes called the Ouroboros ("he who eats the tail"), is commonly associated with Freemasonry and represents the cycle of life, death, and rebirth - a cycle that ultimately leads to immortality.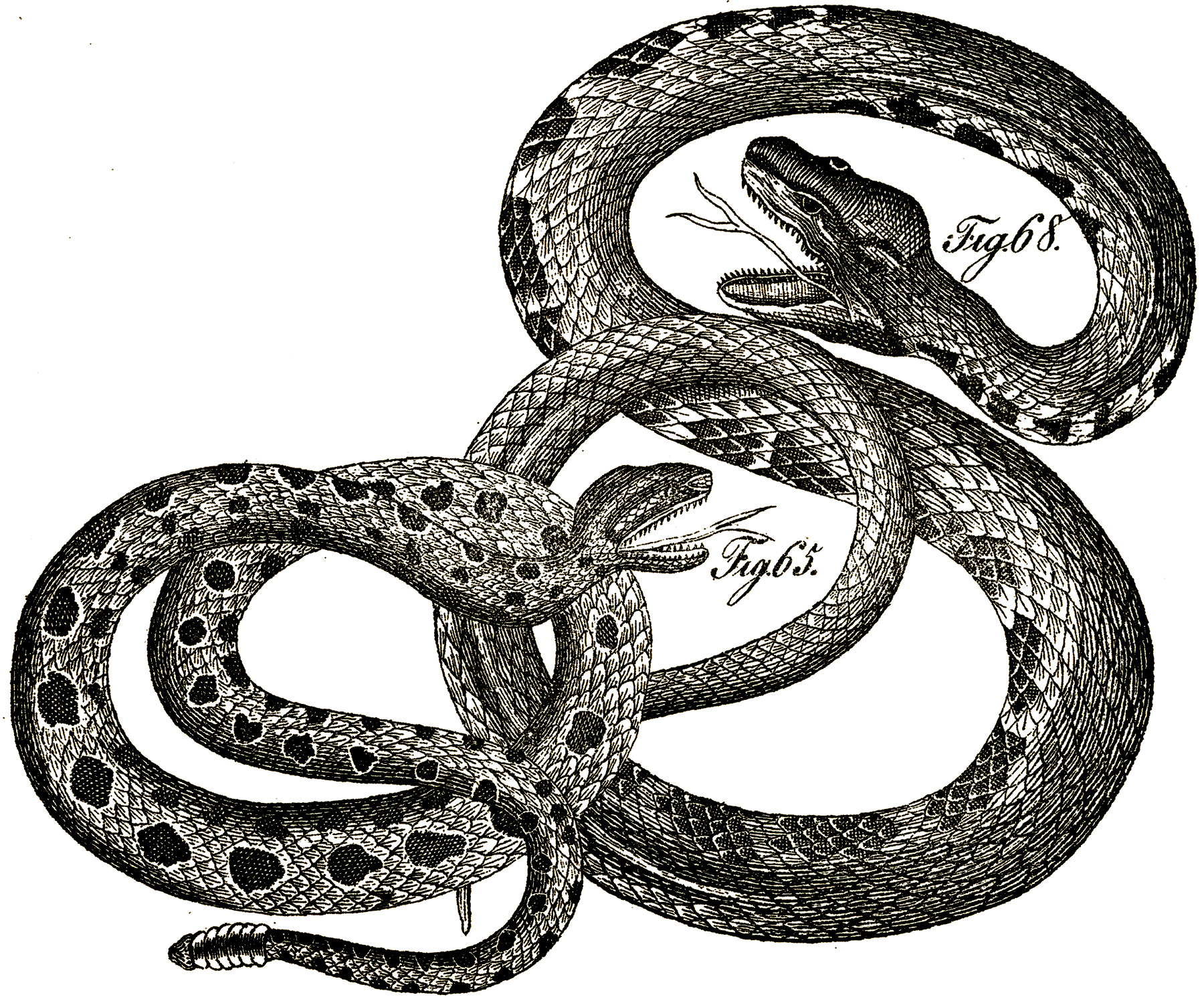 BIBLIOGRAPHY


1. Alderman, Geoffrey. Modern British Jewry. Oxford: Oxford University Press, 1998.
2. Kaplan, Herbert H. Nathan Mayer Rothschild and the Creation of a Dynasty: The Critical Years, 1806-1816. Stanford: Stanford University Press, 2006.
3. Meij, W.B. Harold. "Symbolism of the Snake." The Masonic Trowel, accessed January 30, 2013.
4. "Ouroboros." Crystal Links, accessed January 30, 2013. http://www.crystalinks.com/ouroboros.html.
5. Saladin F. The Babylonian Code – Vol. One: The Unholy Scriptures. Norderstedt Germany: GRIN Verlag, 2011.
6. "Sale 8127/Lot 183." Christie's, accessed January 30, 2013. http://www.christies.com/lotfinder/jewelry/a-19th-century-18ct-gold-ruby-and-5647979-details.aspx.

*Clip art courtesy of The Graphics Fairy